Welcome to Goodness Gracious
Goodness Gracious is a family business, producing delicious, stylish and elegant home-made frozen meals using farm fresh ingredients. Each recipe has been carefully hand crafted and tested by our owner chef, and 'preservatives' and 'additives' just do not feature in our food -  just superb, quality ingredients.
Uniquely and importantly, we blast freeze our freshly cooked dishes - in a special blast freezer - which locks in all the goodness and flavour. Scroll down to read more... 
Our meals come in containers that are suitable for the oven and/or microwave, with simple cooking instructions and great side dish suggestions. 
We guarantee our food will not fail to impress, and you will feel proud to serve Goodness Gracious meals to anyone sitting at your table.
-------------------------
ONLINE ORDERS FOR JHB, PTA AND SURROUNDS NOW OPEN.
If you're feeling overwhelmed for choice and need a little inspiration, take a look at some of our customer favourites.
What is 'blast freezing'?
A Blast Freezer freezes fresh or partly cooked food much faster than an ordinary home freezer, locking in the key qualities and nutrients of the food. So that after defrosting, the food appears like it was never frozen, and the taste, texture, colour and overall look are uncompromised.
Let's get technical...
When you freeze food (or anything else for that matter) the water inside crystallises into ice. The longer the freezing process takes, the larger the ice crystals. In a Blast freezer, the temp of the food is lowered to -20 degrees celsius in just 4 hours, as opposed to taking 10-72 hours in a normal freezer. 
Rapid freezing causes the crystals formed to be very small, which does less damage and preserves food at a higher quality. 
Aside from the integrity, quality and taste of the food, blast freezing also offers a health and safety benefit in that extreme cold slows down the growth of bacteria so that there is a greatly reduced risk of contamination.
Finally, a blast freezer allows you to put the food into it when freshly cooked and still hot (with a normal freezer, you need to cool it down first) and this alleviates any sourness that may develop.
What do our customers think?...
The Best
This is by far one of the best pre-made Lasagna's I've ever had. Really enjoyed it.
Super delicious
My son who is such a picky eater loves this dish. Really delicious & super easy for chicken wraps. Portion size is perfect for our family of 3.
Delicious lamb stew
Really enjoyed this lamb stew! The meat was very tender and the stew was so tasty. Will definitely order again
Delicious veggie burgers
These burgers are very tasty and healthy- I really enjoy them
Delicious As Always
I use the Lamb Tagline at a luncheon. People asked me for the recipe - I then had to own up.
Coronation chicken
Enjoyed the coronation chicken, lovely dish and the quantity was more than enough for 2 people.
Beef pie
A winner .very tasty and good portion
Cottage pie
Excellent .will order this again
Bobotie
Didn't feel this was a winner.a bit dry
Yummy pie
Really nice, big pieces of chicken and crispy pastry. Will order this dish again.
Really good fish pie
I enjoyed the smoky haddock flavor. A tasty dish, would order it again.
A staple
A staple of ours - packed with lots of chicken - GG ensure's quality and quantity.
Unexpected
Delicious - packed with lots of chicken and not just past which I like. Thanks GG
Wholesome
Delicious, healthy, affordable - I buy two of these every time I order
About Us
Goodness Gracious was established in 2009, and has evolved into a much loved food brand amongst our loyal customers, growing humbly from our original roots in the Cape Winelands.  Today, the increasing demand for our great tasting meals has spurred us on to become ever more innovative, offering the online experience to our Johannesburg and Pretoria markets.
Only the highest quality ingredients and standards go into our meal preparation.
Our uniqueness lies in our culture and our values – we care about what we put into our recipes, making sure every ingredient matters. This uncompromised attention to detail and food safety, ensures that we are not just another food brand. 
If you haven't yet tried us, browse the site and you'll find ratings from our customers on many of the dishes; don't take our word for it, read what they have to say!  
Feel free to contact us with your thoughts or any ideas - we'd love to hear from you. We look forward to including you in our exciting food journey.

Latest Dishes
New additions from the GG Kitchen...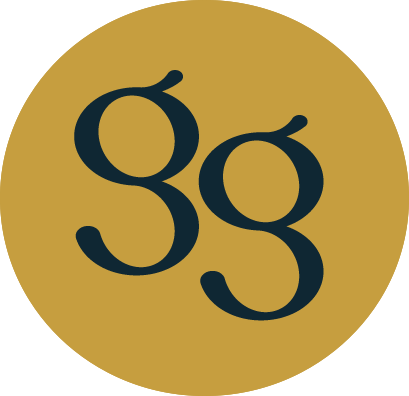 Follow us